2023 Art of Possibilities Art Show & Sale
Be our guest for a celebration of abilities and fine art showcasing the talents of artists with disabilities from around the world where 100% of the sale directly supports the artist. Invite your friends and family, and join us to celebrate community, healing and art.
OPENING RECEPTION – GOLDEN VALLEY                                                                                                                      Thursday, April 27, 2023, from 5:30 – 7:00 p.m.
---
---
HONORARY CO-CHAIRS
---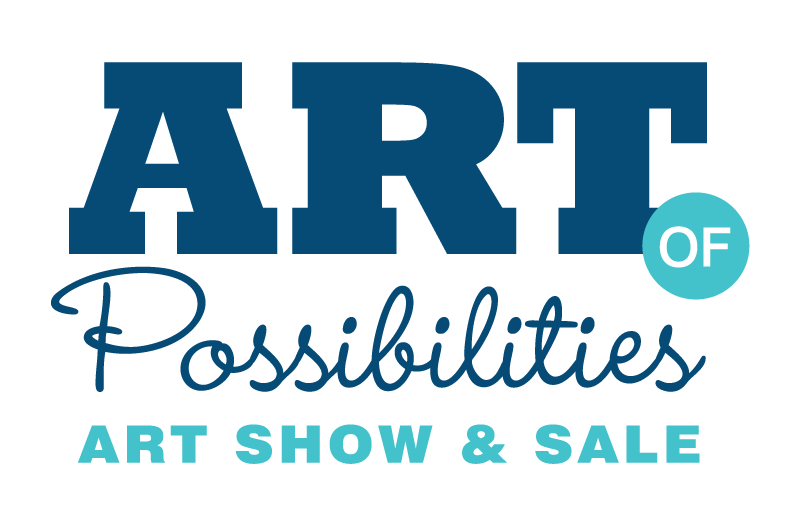 A very special thank you to our  legacy  presenting sponsor, Smead Manufacturing Company.


Testimonials
Elizabeth
"It's my big chance! I love Art of Possibilities. No other organization has been so kind and generous to me I cannot afford the jury fees to enter a lot of art shows, and because of my disabilities I can no longer travel to art fairs. Art of Possibilities gives me a chance to show and sell my art I otherwise would not be able to. It's not just having that chance though - I just think ya'll have bent over backwards to accommodate my needs, and that you are truly dedicated to helping. I can't thank you enough. I find myself weeping with joy remembering the prizes I've won and the sales of artwork."
Erin
"The Art of Possibilities was my first art show. I have been going to Courage Kenny for 18 years, for pool therapy and other programs, and have seen the art show every year. To submit my own photography is an honor, and a dream I never imagined coming true. Also, I love seeing other artist's work, and learning about their process and inspirations."
Stephanie
"This shows gives me hope. Artists from all backgrounds and walks of life come together and display their beautiful and unique talents and we are seen as who we are, not our disability."
Delora
"This is the sixth year I have participated in the Art of Possibilities Art Show & Sale. This show has been a valuable resource to offer my art for public viewing. Life is a gift. Making art is a way of giving back. No matter the challenges faced, creative activity enriches a person's life. Art of Possibilities encourages creative activity, community, and healing. It is a gift for artists who contribute, and a gift offered to all who come to see the show."
Jace
"This show is successful for me and allows me the opportunity to reach a wider audience for my work. It also gives me the support to continue to explore new ideas and processes. In addition, sales generated during these shows supports my ability to purchase materials, tools and equipment to be even more successful."
Cheryl
"Thank you for providing artists who happen to have different abilities an opportunity to have a professional venue for their work! The annual Art of Possibilities means so many things to me! It's a professional, juried exhibit that provides artists like myself with a broad audience. Preparing for the exhibit each year is a source of inspiration and motivation to keep growing and improving as an artist. Having my work considered and accepted for the exhibit has been a source of validation and pride, knowing that my work is shown with the works of amazing artists from all over."
Celebrating the talent of artists with disabilities.
Illustrating how creativity know no barriers.
Courage Art Legacy
Since the early 1950's, Courage Kenny Cards and Art of Possibilities have been featuring the talents of artists with disabilities and supporting the mission of Courage Kenny Rehabilitation Institute.
The Art of Courage
Watch WCCO's Life to the Max story on several of our artists and the Art of Possibilities show.